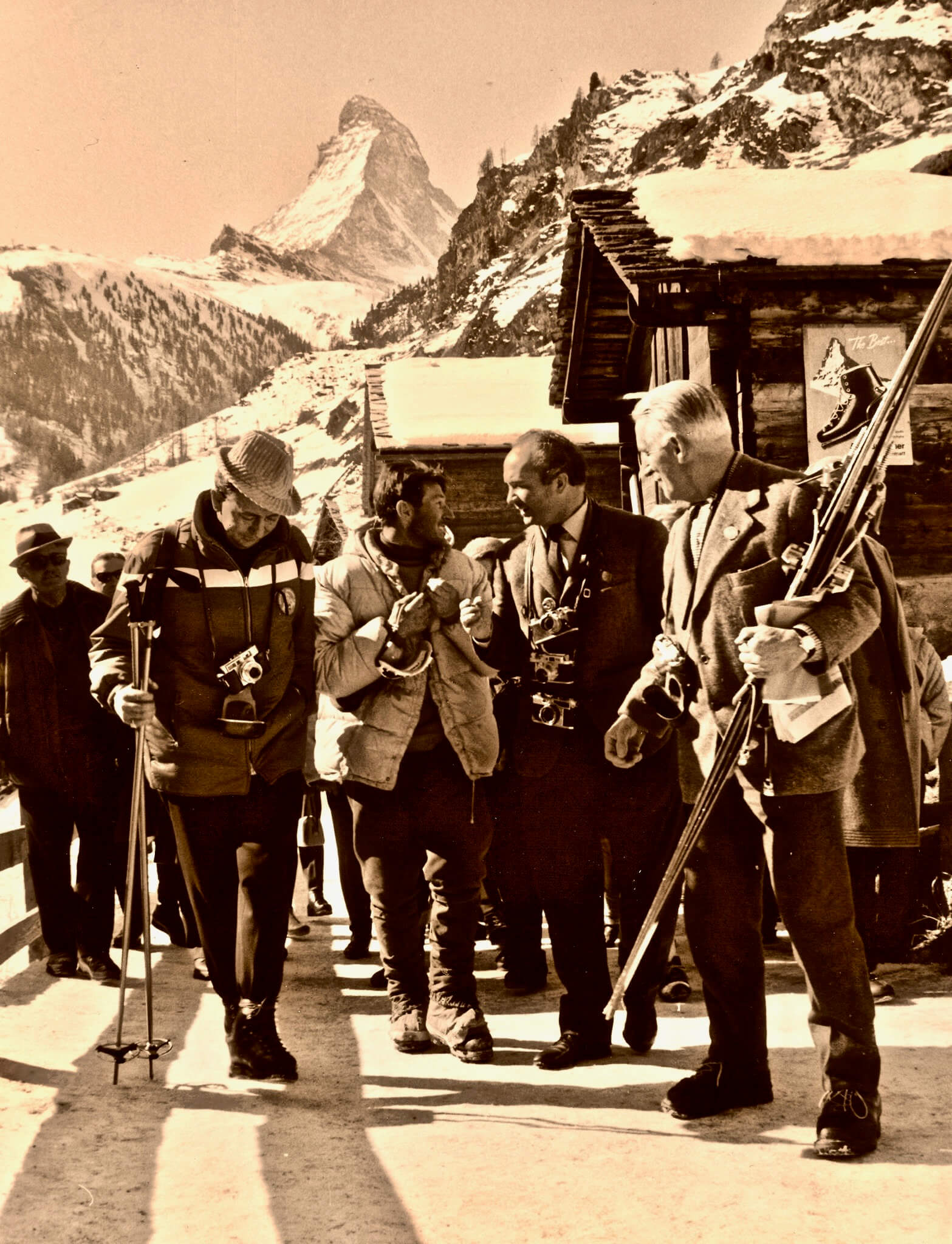 1979 The takeover
Sepp & Rose Julen, newly married and with their first daughter Anna on the way, take over the hotel. Their
innovative and entrepreneurial spirits lead them to build a pool and saunas, as well as to bring the "art de vivre" with
French cuisine to the mountains.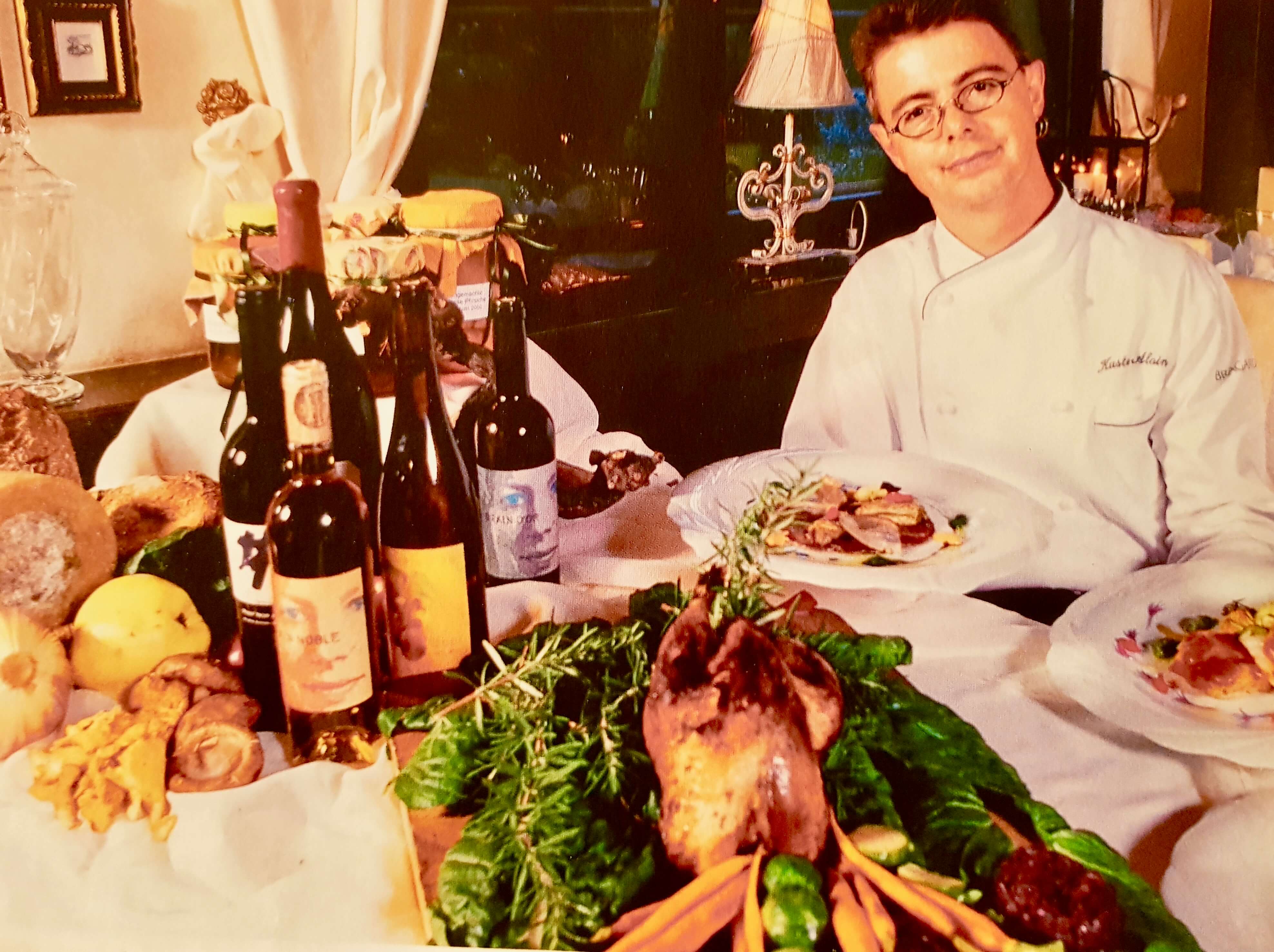 1987 The first French fine dining experience in Zermatt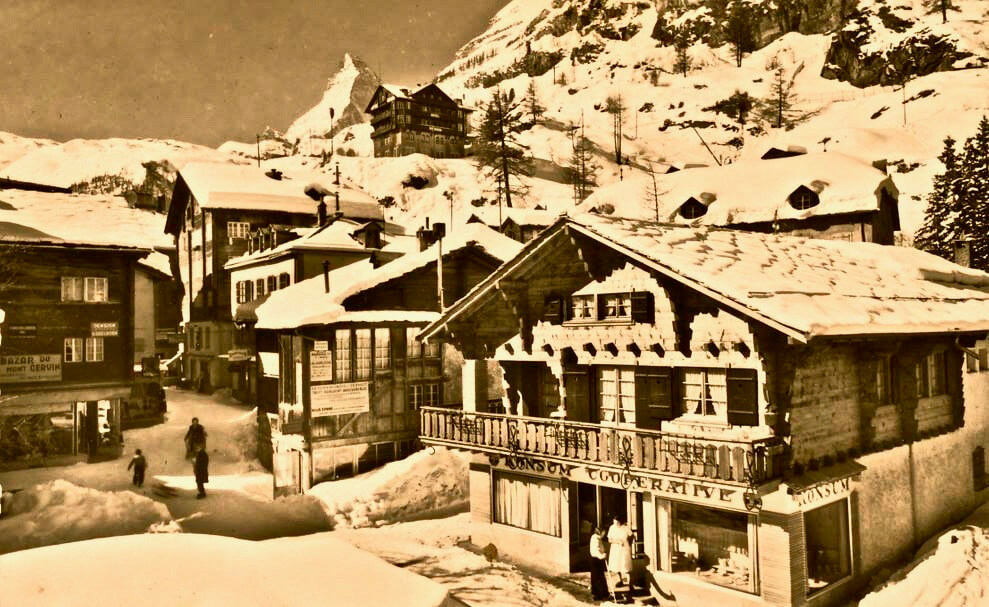 Le Corbeau d'Or" serves French "nouvelle cuisine" which is very in vogue at the time.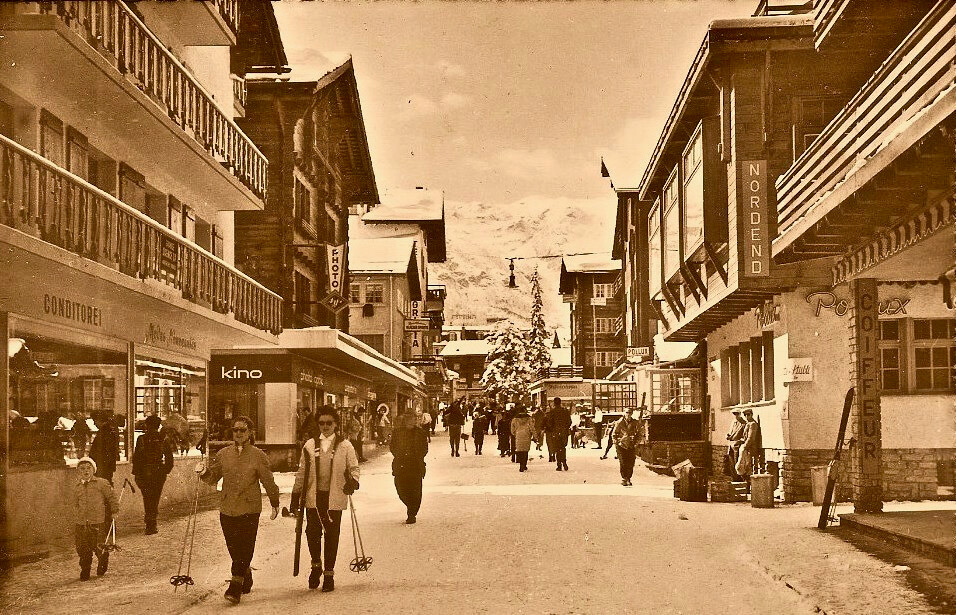 Chef Alain Kuster joins the brigade in 1990 and leads the kitchen team until this day.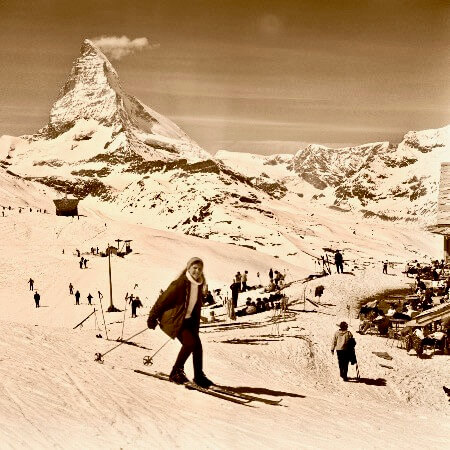 The Corbeau d'Or restaurant reached substantial fame as well as a mention in the Michelin guide and 17 points in the Gault Millau guide during its lifetime of 30 years.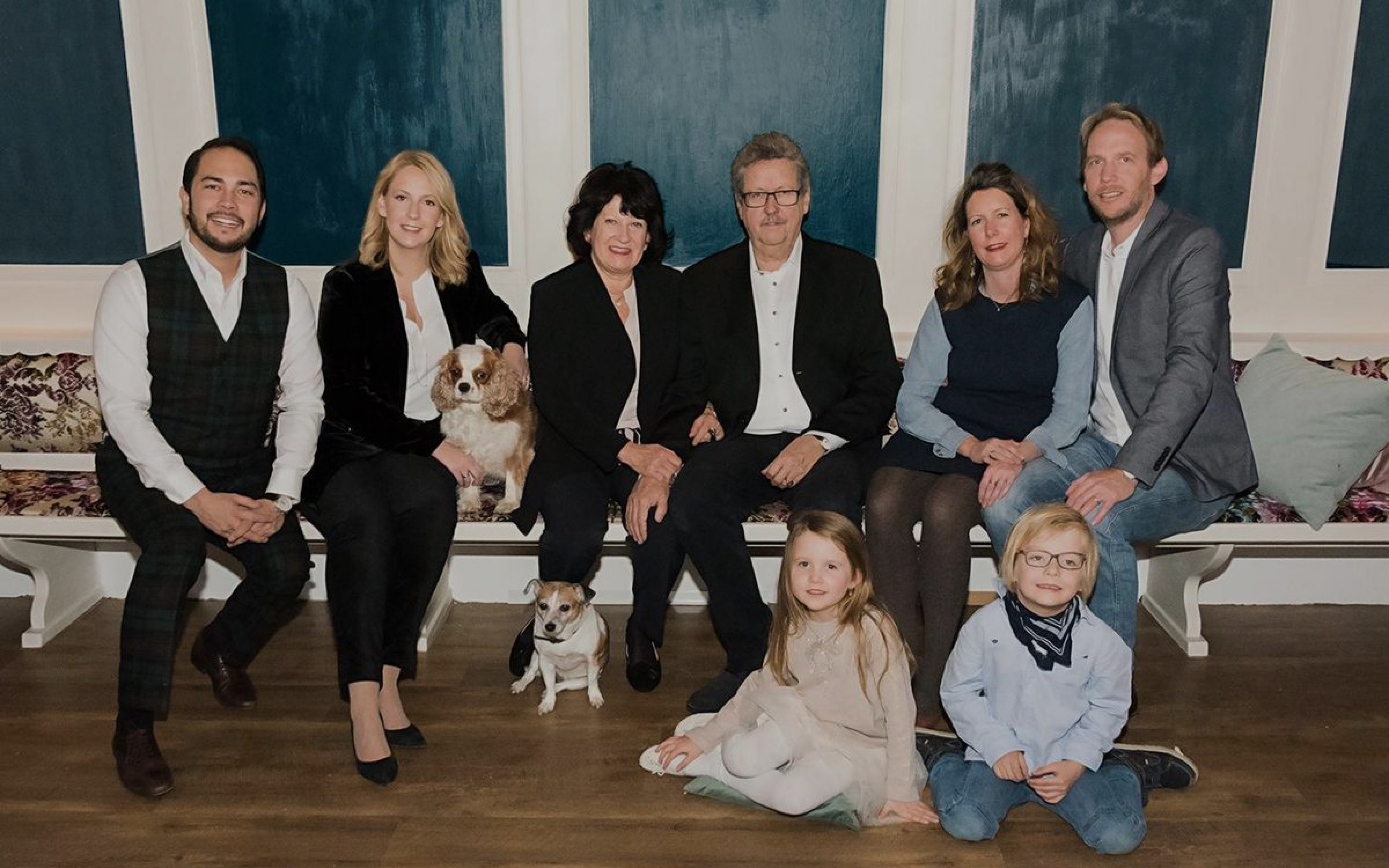 2014 Innovations & renovations
After a few years gaining experiences in Paris, London, Bangkok and Zurich, Marie moves to Zermatt, together withher now-husband Francis Reichenbach, a well-traveled hoteliers' son from Gstaad, whom she met while studying at Ecole Hôtelière de Lausanne. In the following years, the Mirabeau's culinary offering receives a revamp; the winter garden restaurant is relaunched under "Veranda – alpine casual dining", and the gourmet restaurant Le Corbeau d'Or closes its doors after 30 years of operation. As a strategical relaunch approach, the young generation with the help of Chef de Cuisine Alain Kuster, open an innovative new all-day dining concept:
Marie's Deli, named after our great-aunt Marie who in the 1960's owned the first delicatessen shop in Zermatt.